Temporary Closed
We recommend DoYouBike Rental as an alternative. Webpage DoYouBike Rental: https://doyoubikerental.com/
Do you want to rent a cheap bike in Valencia? That is possible! Low Cost Bike Rental is one of the cheapest bike rentals in Valencia! We offer all our bikes for a Sharp and cheap Price of only 8 euro a day.
At our bike rental in Valencia you can choose between a lot of different city bikes. We rent as well bikes for children of any age.
We have for every size a bike because of the amounth of different city bikes that we have! It doesn´t matter if your small or tall, We have a bike for you!
The electric scooters are new in Low Cost Bike Rental. The electric scooters are almost like new.  We rent them for 30 euro for 1 day. We are offering a nice discount for 2 days. The Price is  50 euro for 2 days.
Do you want to try the scooters for a few hours? that is possible aswell! We rent them for 6 euro a hour.
You can choose to go with our Valencia biketours! Our biketour show you all the beautiful things that Valencia has to offer.
You are biking during our tour through the old and the new center of the city Valencia. We are going after the center towards the Turia park. We will bike through the nature and the buildings that the Turia park has to offer. In the last part of the bike tour we will go to the City of Science and Art! We will take a good look over there before we return back to the bike shop.
Valencia is perfect with the bike. This is because of the many bikelanes and the fact that Valencia is a flat city. From the location of Low Cost Bike Rental is it easy to go everywhere with the bike. You can go for example towards The center, The Turia park, The city of science and art or the beach without any problems.
If you have any questions about The city Valencia or bike routes we will always help you in the shop
 5/5
Great value and great service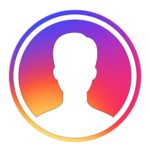 Sam
North Yorkshire
 5/5
One of the best options from many in Valencia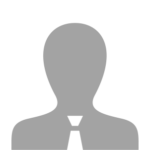 AndyoSaits
Valencia